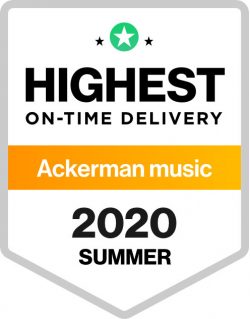 "A big congratulations to MIA Member Ackerman Music, who have received an award from Review.io, a site where customers can read, write & share genuine reviews about businesses. Ackerman Music received the award for Highest On-Time Delivery in Review.io's Customer Voice Awards Summer 2020."
We would like to thank all our customers who voted for us. It is very much appreciated – especially in these very difficult times with Covid-19.
I am also grateful to our core team who have worked tirelessly during this pandemic, to keep processing and despatching your orders 6 days a week.