Jo Ral Aluminium Trumpet Bucket Mute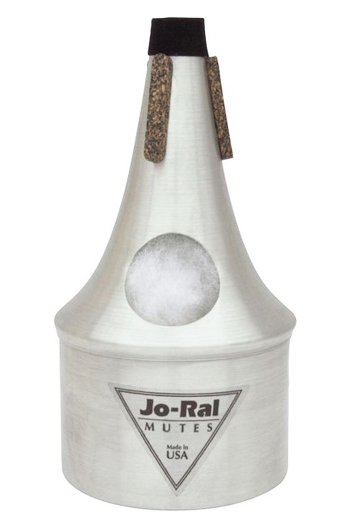 'Place On Order' - To pay and reserve this product click Place On Order and the product will be shipped once back in stock
Jo Ral Aluminium Trumpet Bucket Mute
The Jo Ral trumpet bucket mute provides a unique, haunting sound that is both deep and slightly hollow. A very specialized mute for a very distinctive sound.
The Jo-Ral Bucket Trumpet Mute is crafted from aluminum. The acoustic design of Jo-Ral mutes create an exciting tonal quality that results in near-perfect intonation.
Sorry, store availability can not be displayed for this product as it has multiple options.
Items are normally in stock, but please call to check before your visit.
There are no Feefo reviews for this product as yet. Below are independently collected Feefo Service reviews for Ackerman Music.
Date
Score
Customer Comment
2 Hour(s) ago
Well packaged and fast delivery. Thank you.
8 Hour(s) ago
Service rating : Easy ordering, quick delivery
Product : Slightly darker tone than Java green, good control, easy staccato including bottom notes, played straight out of the box with minimal softening after several hours use.
9 Hour(s) ago
Service rating : Item delivered quickly and as described. Thank you A*
Product : Excellent reed with no reed mouthpiece issues :)
9 Hour(s) ago
Service rating : Somebody at Ackermen took the time to fit the same keyboard as mine in the bag to make sure it fitted OK. So I bought it from them even though I found it slightly cheaper elsewhere.
Product : The quality is what I would expect for the price. Should provide good protection for storing and carrying keyboard. (Probably not tough enough for gigging musician.)
10 Hour(s) ago
Quick and easy online service
10 Hour(s) ago
Service rating : Fast delivery. Helpful staff.
Product : Great item.
13 Hour(s) ago
First class service!
26 Hour(s) ago
very easy to use their website. goods were shipped very fast.
28 Hour(s) ago
Service rating : excellent
Product : efficient and fast delivery, excellent service
34 Hour(s) ago
Service rating : Great service. Ordered twice and the music showed up day after ordering.
Product : Good book. Useful for teaching adults wishing to learn piano