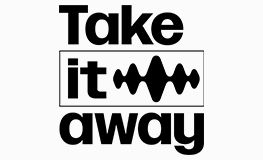 Buy a musical instrument and accessories on interest free credit with Take it away
Take it away is an Arts Council England initiative that aims to make musical instruments more accessible to children and young people by providing interest-free loans of up to £5,000. The scheme is open to parents buying an instrument for a child under the age of 18, but also 18-25 year olds who can apply in their own right.
You can use Take it away to borrow between £100 and £5,000 towards the costs of your chosen instrument, and you can also include music stands, sheet music and other accessories within the loan.
You will need to pay a minimum 10% of the loan amount at the point of sale by debit or credit card (or cash/cheque with proof of identity). The rest is then paid back over 9 months (for goods of £100 - £2,000) or 18 months (for goods of £800 - £5,000) in equal instalments by direct debit. There is no administrative charge or handling fee when you take out the loan, so you will never be paying more for your purchase than the ticket price.
Take it Away makes it easy and affordable for young people up to 25 to get involved in making music by providing an interest free payment plan for the purchase of musical instruments. Whether you're a complete beginner, an aspiring professional, or someone rediscovering their musical past, Take it Away can help you get the instrument you need to help you on your way.
To apply for a Take it Away loan you must be between 18 and 25 and hold a bank account that can handle direct debit payments. Or, you may purchase an instrument for a person who is under 18, in which case you will need to sign a declaration confirming that the recipient of the instrument is under 18.
Applicants must be:
Either over 18 years of age and buying an instrument for a child under the age of 18
Or aged 18-25 years and applying in their own right
A permanent UK resident
Working at least 16 hours per week
FAQs
Can I use the scheme more than once?
Yes, there is no limit on the number of times that you can use the scheme. However, you may not apply for more than £5,000 of credit at any one time.
Can I use the scheme to buy instruments for other people?
Yes, you can use the scheme to buy instruments for other people including children and young people under the age of 18. However, please remember that you will remain responsible for the loan agreement.
Do I need proof of address or ID?
No, you just need to have your credit or debit card with you.
Can I use the scheme if I am a student/retired/houseperson/unemployed?
All applicants need to be over 18, a UK resident and working at least 16 hours per week in order to be eligible. Approval will be subject to a credit check.
Who pays the interest?
The scheme is subsidised by Arts Council England and partly by Ackerman Music.
Can I take the instrument home immediately?
Yes, once you have signed the agreement and paid your deposit.
How do I apply?
Visit one of our shops or phone us on 01273 702444
Representative 0% APR
Subject to status. Terms and conditions apply. Applicants must be over 18. Available to personal shoppers or by mail-order.
Take it Away loans are financed through Moneyway Music Finance.
Moneyway is a trading name of Secure Trust Bank PLC. Registered in England and Wales 541132. Registered Office: One Arleston Way, Solihull, B90 4LH. Authorised by the Prudential Regulation Authority and regulated by the Financial Conduct Authority and the Prudential Regulation Authority.