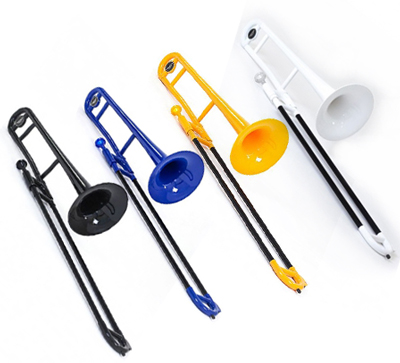 The new Tromba Pro Trombone is now in stock at our stores. New colours due in later this year include pink!
Some of the improvements over the previous model include:
New bright glossy colours
The gig-bag is now more padded for protection
Comes with 2 mouthpieces
Smoother slide
They are only half the weight of a normal trombone, are durable, and cost less than £100.