Every couple of years, the second week of July brings us the new ABRSM Piano exam pieces. It's a day teachers and students alike anticipate greatly – to see what new music will be available to them over the coming two years. The syllabus for 2013 – 2014 has delivered some fantastic pieces from all periods, including one or two that are bound to be favourites among young pianists!
The requirements for scales and sight-reading remain virtually unchanged although new covers for the books will be slowly introduced to bring them up to the level of the snazzy pieces books! The only small alteration is the introduction of natural minor scales available to grade 1 and 2 students.
Grade 1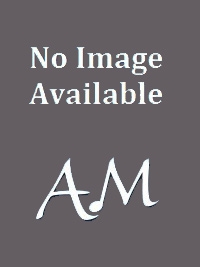 Mozart's Minuet in G starts us off – composed when he was only 5 or 6, this is one of the first pieces written by probably the greatest composer to ever live. However Das Ballett by Daniel Turk is bound to be a popular pick.
List B brings the tricky but entertaining Sailors Song by Felix Swinstead, along with a personal favourite in the alternative pieces, Borodin's Polovtsian Dance from Prince Igor. This piece is in Simply Classics, Grades 0-1, arr. Gritton (Faber).  B5 is very enjoyable too – Gurlitt's staccato piece Die Klappermuhle (The Clattering Mill).
There is always the chance in list C to play more modern pieces  and grade 1 brings the chance to play the middle eight from The Chatanooga  Choo Choo – bound to bring a smile to many parents faces.
Grade 2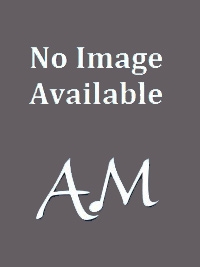 Thomas Attwood's pretty Allegro from his Sonatina in C and Handel's Minuet in G minor are two highlights in list A. The second of these being available in Handel – Easy Piano Pieces and Dances (Barenreiter).
List B throws up some great pieces including Nicolai Podgornov's Bear Dance and Arthur Sullivan's Gavotte from the Gondoliers (Piano Time Opera – OUP). One that's bound to get a lot of attention though is Chinese composer Li Yinghai's, Xiong Mao. It means Panda in Cantonese and one listen to this will make you realise why!
Be prepared to be spoilt for choice in list C, with three cracking – though very tricky pieces. Youngsters will surely love the chance to learn Meet The Flintstones (C1), while Sarah Watts' 'Strange Things Happen' (C3) and David Blackwell's 'Cat's Eyes' (C5) (Piano Time Jazz 2 – OUP) will also be popular choices.
Grade 3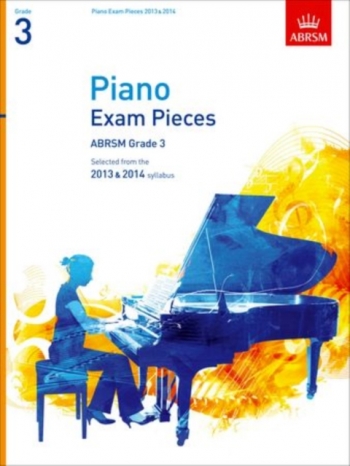 The two stand out pieces from list A are Haydn's German Dance No. 4 in C and Dittersdorf's  English Dance No. 11 in Eb. It is the second time the brilliantly named August Carl Ditters Von Dittersdorf has had a piece included in the Grade 3 lists and his piece can be found in 20 English Dances (Schott)
Schubert's German Dance in A should be played in about 18 seconds at full speed so perhaps a more relaxing choice in list B would be Chopins beautiful Wiosna (Spring). The highlight of the alternative pieces is B4 – Carroll's 'By Crystal Stream' from River & Rainbow (Forsyth)
Another Gilbert & Sullivan classic makes an appearance in list C here with The Policeman's Song from The Pirates of Penzance, along with a couple of great Bluesy pieces, Stapleton's Blue Sky Blues and Brian Chapple's 'Blues' from Lazy Days (Chester). Another highlight brings us the longest word in the whole syllabus Zur Sonnenuntergangsstunde (at sunset) by Manfred Schmitz.
Grade 4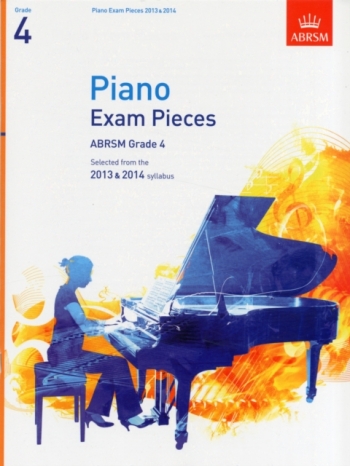 Two beautiful pieces in list A also include one of the earliest. Scarlatti's Sonata in G minor and Leopold Mozart's Allegro in G from Notebook for Nannerl (Schott).
The traditional Latvian piece Silta, Jauka Istabina (The Warm and Pleasant Room) is bound to be a popular pick in list B along with Grieg's Alvedans (Dance of the Elves). Both very different and not without difficult parts, but giving students the opportunity to play pieces from different parts of Europe!
As always list C will immediately bring a smile to the face with Emmanuel Oriol's inspired composition 'Ne tirez pas sue le pianist!' (Don't shoot the pianist!) although it may also be the hardest piece of the six here. Carl Vine's 'Semplice' from Keynotes 4-5 (Faber) is a lovely piece and may well be a slightly easier alternative.
Grade 5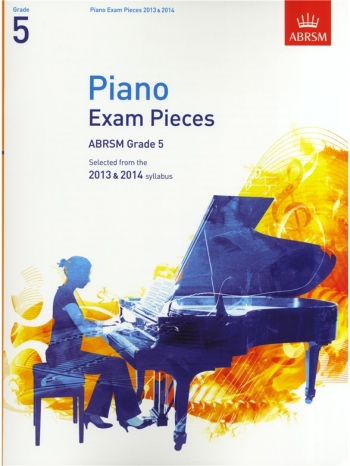 Beethoven and Handel head up list A for this year's grade 5 pieces. Handel's Allemande in A minor would be my choice but Beethoven's Minuet in D is a pretty piece and bound to attract some attention.
There are a couple of great pieces in the alternatives for list B. Tchaikovsky's Douce Reverie (Daydream) is lovely and available in More Romantic Pieces For Piano, Book 2 (ABRSM). While Palmgren's Vestfinsk Dans (West Finnish Dance) is an attractive option from Finska Rytmer Op.31 (Hansen). Edward MacDowell's 'To A Wild Rose' from his Woodland Sketches will be a popular choice too.
Darius Brubeck's 'For Lydia' is a great piece in list C, however those looking for something a bit different will be drawn to Chris Norton's atmospheric piece 'Sierra' from The Christopher Norton Rock Preludes Collection (Boosey & Hawkes).
Grade 6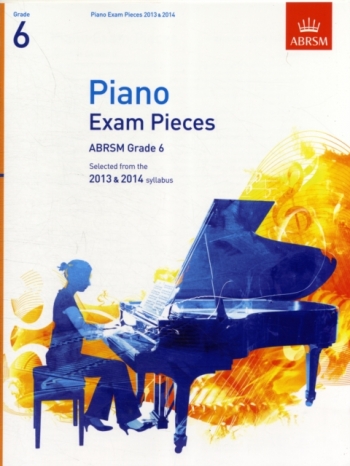 Dussek's Rondo, 2nd Movement from Sonatina in Eb, is a rather long but attractive option from list A here, however Arne's Presto, 1st movement from Sonata in A will be a popular choice from the alternative list and can be found in Thomas Arne 8 Keyboard Sonatas (Faber). For those who like to cross their hands while playing Scarlatti's Sonata in C minor will be a fun challenge. Available in Scarlatti 200 Sonatas Vol 1 (EMB)
Brahms' Waltz in Ab is a lovely flowing piece and shines above the other choices to be found in List B. All except Stephen Heller's Etude in D from More Romantic Pieces for Piano, Book 4. This is probably the most technically difficult piece of all six but is truly beautiful and I would urge ambitious Grade six pianists to take it on!
List C throws up a couple of fiendishly tricky pieces but those who like challenge will enjoy taking on the traditional Chinese Jingpo shan ge (Jingpo folksong). Slightly easier but equally as pretty is Ibert's La cage de cristal, No 8 from Histoires, available in Ibert Quatre pieces celebres extraites des Histoires (Leduc).
Grade 7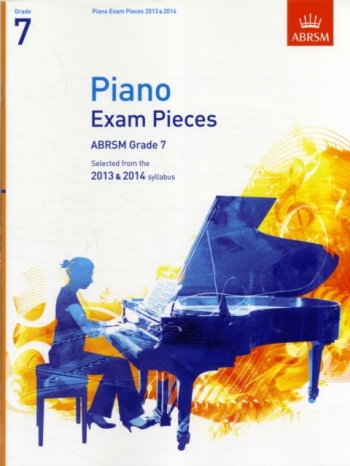 Those with a good left hand will be tempted by Beethoven's Allegro Cantabile, 1st movement from Sonata in Eb available in vol 1 of Beethovens 35 Piano Sonatas (ABRSM). However all the pieces on list A for this grade have their attractions. Paradies' Presto, 2nd movement from Sonata no. 10 from his Sonatas for Harpsichord vol 2 (Schott) is another nice piece, as is C P E Bach's Allegro from Sonata in Ab.
The alternative pieces again steal the limelight in list B with a personal favourite being Elgar's Andantino no.1 from Dream Children (Faber). Attractive pieces from Grovlez and Tchaikovsky make up B5 and B6. Frank Bridge's Berceuse (B1) looks to be a popular choice from the first three pieces published in the selected pieces.
List C starts with a great piece by Ginastera. His Danza de la Moze Donosa (Dance of the graceful young girl) is certain to be chosen by many. A gem from the alternative pieces is another Chris Norton composition. Sturdy Build can be found in his Rock Preludes Collection (Boosey & Hawkes)
Grade 8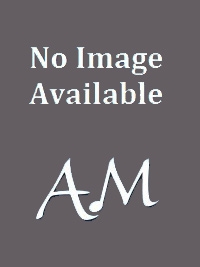 Undoubtedly the prettiest piece on List A here is Shostakovich's Prelude and Fugue in D from 24 Preludes and Fugues Vol 1 (Boosey & Hawkes or Peters). Other tempting choices might be Soler's Sonata in B, JS Bach's Praeambulum from Partita No. 5 – JS Bach Partitas 4-6 (ABRSM) or perhaps Handel's Fugue in F from Handels Six Fugues (Henle).
A personal favourite in list B would be Weber's Minuet and Trio, 3rd movement from Sonata no.1 in C. Beethoven's Allegro from Sonata in F available in The 35 Piano Sonatas Vol. 1 (ABRSM) looks to be a good choice from the alternative pieces.
List C for grade 8 brings more choice than any other in the piano syllabus. Obviously you're spoilt for choice when it comes to making a decision but there are great pieces in this selection. Especially the Brahms and Debussy in the selected pieces, and the Chopin, Dvorak and Poulenc from the alternative pieces. If I had to stick my neck out and choose one I'd be tempted to go with Chopin's Waltz in F. No.4 from Chopin Waltzes (ABRSM).
Conclusion
So there you have it! I hope I've provided a balanced look at a selection of the new pieces included in the ABRSM Piano Syllabus for 2013-2014. Do bear in mind when selecting pieces for your exams that it is important to choose a varied and balanced programme. It's not quite as simple as picking your favourites! But to teachers and students alike – good luck! Oh and remember you can purchase all the books I've mentioned above on our website or phone our knowledgeable staff on 0333 344 0070.