Yamaha PM6 Flugel Horn Silent Brass Mute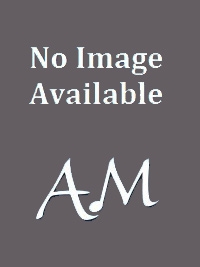 Yamaha PM6 Flugel Horn Silent Brass Mute
The Yamaha PM6 Flugel Horn Silent Brass Mute was created by the Yamaha wind instrument design team, the pickup mute is made of lightweight plastic, with a unique rubber sealer to hold it securely in the bell.
When used with the Silent Brass system (ST9), it has none of that stuffy restricted feeling of conventional practice mutes. Play high or low, loud or soft, and your pitch will remain true and centered. A special microphone inside the mute relays your sound to the Personal Studio.
Mute only for flugel horn. For those who already have the silent brass system, but require an extra or different mute.
Specifications
Pickup Mute: PM7 (Internal electric condenser microphone)
Dimensions: approx. 100 x 260mm (diameter x length)
Weight: 220g
We are leading suppliers in the UK of the Yamaha silent brass system
There are no Feefo reviews for this product as yet. Below are independently collected Feefo Service reviews for Ackerman Music.
Date
Score
Customer Comment
1 Hour(s) ago
Service rating : Very good fast delivery.
Product : Exactly what I wanted thanks
7 Hour(s) ago
fast efficient service and good value
14 Hour(s) ago
Service rating : Prompt delivery
Product : Would be better with cord/ribbon to prevent top opening flat.
18 Hour(s) ago
Service rating : Quick delivery excellent service
Product : Great book
40 Hour(s) ago
Fantastic, such quick service, very efficient. Thank you.
23-Apr-2015
Service rating : This was delivered quickly and free, so no complaints there.
Minor niggle - the box that the reeds came delivered in was fairly flimsy and subsequently was squashed in transit by the time it dropped in my letterbox.
So would be good if the reeds were sandwiched with stiffer cardboard in future.
I've only opened one of the reeds which was undamaged.
Would definitely order from Ackerman's in future.
Product : 1st time I've used this brand and I'm impressed.
I also liked the fact that the reeds are individually factory sealed.
23-Apr-2015
Next day delivery as usual. Brilliant company!
23-Apr-2015
Best price that I found and super speedy delivery.
23-Apr-2015
It´s not a good idea to write, that there are no costs for delivery, and after buying you have to read, that there are 8 Punds for delivery.
23-Apr-2015
As ever, super-speedy delivery and free as well! Never been let down by Ackermann.