Yamaha PM6 Flugel Horn Silent Brass Mute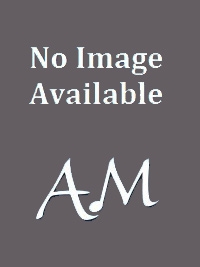 Yamaha PM6 Flugel Horn Silent Brass Mute
The Yamaha PM6 Flugel Horn Silent Brass Mute was created by the Yamaha wind instrument design team, the pickup mute is made of lightweight plastic, with a unique rubber sealer to hold it securely in the bell.
When used with the Silent Brass system (ST9), it has none of that stuffy restricted feeling of conventional practice mutes. Play high or low, loud or soft, and your pitch will remain true and centered. A special microphone inside the mute relays your sound to the Personal Studio.
Mute only for flugel horn. For those who already have the silent brass system, but require an extra or different mute.
Specifications
Pickup Mute: PM7 (Internal electric condenser microphone)
Dimensions: approx. 100 x 260mm (diameter x length)
Weight: 220g
We are leading suppliers in the UK of the Yamaha silent brass system
There are no Feefo reviews for this product as yet. Below are independently collected Feefo Service reviews for Ackerman Music.
Date
Score
Customer Comment
3 Hour(s) ago
Service rating : Can't fault the service.
Product : Really low quality finish & presented in a very tacky plastic box that was broken on arrival. They were to be given as a gift so I had to spend more money on a presentation option for the forks rather than the broken plastic case. Not impressed at all I'm afraid.
3 Hour(s) ago
Service rating : First class service.. order arrived in good time and in excellant condition
Product : Looks good ..absolute beginner so no idea how good it could sound
13 Hour(s) ago
Service rating : very prompt service, exactly as hoped.
Product : good condition thanks.
18 Hour(s) ago
Service rating : Very speedy response. And equally quick to provide a replacement.
Product : The ligature was too small for the mouthpiece. Requested a replacement.
23 Hour(s) ago
Service rating : Always happy with the services provided!
Product : The book was soaked when I received it. It may be caused by the postal service.
25 Hour(s) ago
Service rating : Very very quick delivery - and free!
Product : Have recommended you to colleagues. This was an old favourite and was delighted to find it for pupils 40 years later!!!
27 Hour(s) ago
Fast, efficient, accurate, what more could you ask?
27 Hour(s) ago
Service rating : Good phone manner
Product : Good fit
34 Hour(s) ago
Great service! Free speedy delivery
02-Mar-2015
Service rating : First rate service, I don't think delivery could be any faster!
Product : I always use Rico royal reeds as they suit my needs best.