Yamaha PM6 Flugel Horn Silent Brass Mute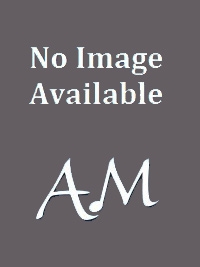 Yamaha PM6 Flugel Horn Silent Brass Mute
The Yamaha PM6 Flugel Horn Silent Brass Mute was created by the Yamaha wind instrument design team, the pickup mute is made of lightweight plastic, with a unique rubber sealer to hold it securely in the bell.
When used with the Silent Brass system (ST9), it has none of that stuffy restricted feeling of conventional practice mutes. Play high or low, loud or soft, and your pitch will remain true and centered. A special microphone inside the mute relays your sound to the Personal Studio.
Mute only for flugel horn. For those who already have the silent brass system, but require an extra or different mute.
Specifications
Pickup Mute: PM7 (Internal electric condenser microphone)
Dimensions: approx. 100 x 260mm (diameter x length)
Weight: 220g
We are leading suppliers in the UK of the Yamaha silent brass system
There are no Feefo reviews for this product as yet. Below are independently collected Feefo Service reviews for Ackerman Music.
Date
Score
Customer Comment
16 Minute(s) ago
Service rating : Received a quick and prompt delivery
Product : Our grandson seems to be happy with the book and said it was easy to understand.
3 Hour(s) ago
very quick service,would use again, 5******
5 Hour(s) ago
Service rating : The 100 books were delivered to my door, by Ackerman Music, in less than a week
Product : Books of course were in perfect condition. The music is in a variety of jazz styles and suitable for a choir of mixed ability.
8 Hour(s) ago
Service rating : Prompt delivery in excellent condition
Product : Can't give excellent rating because a few errors have been found in the words.
29 Hour(s) ago
Service rating : Freindly and helpfull, cant do enough for you
Product : As per ordered and very well priced
30 Hour(s) ago
Service rating : Excellent speedy service.
Product : I now have two choir folders - and have informed others toto buybuy through your company and will definately buy from you again. Thank you.
31 Hour(s) ago
Service rating : Arrived in time at no extra cost
Product : As expected
39 Hour(s) ago
Service rating : Free first class postage was great, came really quickly I was chuffed. Will definitely order from here again. Top quality products at good prices and great shipping times. My order was posted within an hour of my order being placed!
Product : I use blue juice all the time, simple enough to find a brand you like and stick to it. Never had a problem with it.
39 Hour(s) ago
Very quick service even for items not immediately in stock. Lots of information on how the order was progressing.
39 Hour(s) ago
Fantastic price, very quick delivery, perfect product!