Yamaha YCL-CSGAIIH Custom A Clarinet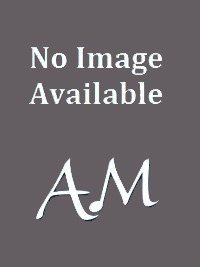 Quick Details
More Links
Yamaha YCL-CSGAIIH Custom A Clarinet
The Yamaha YCL-CSGHA is the same clarinet as the CSGA, but with "Hamilton" gold plated keys.
Hamilton plating consists of gold, with some nickel and copper added. It is named after the Hamilton Watch Company, who used this plating on their watches in the 1950-70 period. It is a pale-yellow colour, understated but distinctly warm. It is the hardest and most durable of gold-plating.
You will be amazed at the difference this finish makes to the tone of the instrument. It makes the tone darker, while adding tonal clarity and projection. A totally different sound to the CSG, but the only difference is the plating.
The YCL-CSGHA custom clarinet is a combination of craftmanship and technology utilising the most advanced techniques. It offers a clear warm tone, suitable for any professional.
Features
Custom model professional clarinet
Hand selected African Blackwood (grenadilla) body, unstained, to show the grain
Hamilton gold-plated keywork
Cylindrical bore structure, for a clear focused sound
Small taper & undercut toneholes
Shorter barrel (56.5mm) & longer top joint, adding depth to the sound
Special pads with resonators, to enhance clarity
No bell ring, adding warmth and resonance to tone
Resonance chamber in bell
Yamaha Custom 5CM mouthpiece
Superior fitted double case
Special Price
This is brand new stock offered at a very special price while stocks last.
Please note this is the series 2 that is on sale, not the latest series 3.
Why Buy From Ackerman Music?
Leading Specialist Supplier
We are one of the top suppliers of woodwind, brass and orchestral strings across Sussex and are main agents for most of the instruments we sell. We only list instruments we normally carry in stock.
Full Workshop Facilities
Our instruments are fully checked and set up through our workshop to ensure perfect playing.
Expert Advice
Our team of knowledgeable staff will be only too pleased to answer any queries you have, just call us or drop us an email.
Best Prices
Our buying power enables us to sell instruments at the very best prices you will find. However, should you find an instrument cheaper elsewhere, give us a call on 01273 702444.
Fast, Free Delivery
Instruments are normally dispatched within one working day by secure courier. UK Delivery is free.
Buy With Confidence
All our instruments have at least a 1 year warranty, most have 2 years. We also have a 14 day return policy.
There are no Feefo reviews for this product as yet. Below are independently collected Feefo Service reviews for Ackerman Music.
Date
Score
Customer Comment
10 Hour(s) ago
Service rating : Very fast easy to use service. And free postage that day! That's why I chose Ackerman. Thanks.
Product : Nice variety of sounds from the one mute. Expensive for what it is but I understand that as it is handmade.
13 Hour(s) ago
Service rating : Excellent service and free delivery a fantastic bonus
Product : good piece really enjoyable
13 Hour(s) ago
great personal service
13 Hour(s) ago
Service rating : As always, fast and reliable service
Product : Tricky keys for beginner violins.
14 Hour(s) ago
Service rating : My purchase arrived quickly.
Product : It's too early to say yet. These reeds are expensive but should have a long life. Mine plays beautifully so far!
14 Hour(s) ago
Service rating : Website was easy to use and informative. Bag was delivered quickly and I was kept informed of the progress of my order.
Product : The bag is as described and appears to be of very good quality. Only time will tell how robust it is but it certainly looks like it will last.
17 Hour(s) ago
Very fast service. Goods arrived next day
46 Hour(s) ago
Service rating : Good price, quick delivery, product as described
Product : Happy with book.
23-Oct-2014
Service rating : Brilliant company! Always buy from them
Product : Wonderful sound
23-Oct-2014
Small problem with address label error, sorted quickly.