Another Ukulele Workshop
February 25th, 2017 | Posted by in
Events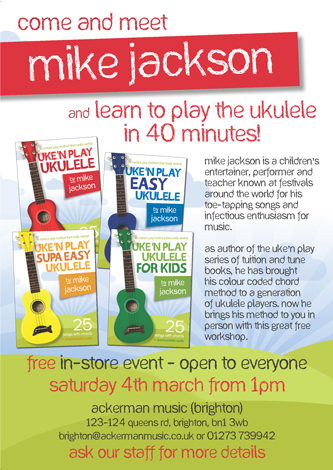 We have another ukulele day coming up on Saturday 4th March. Mike Jackson will show you how to play the ukulele in 40 minutes. Everyone is welcome, and you don't even have to have an instrument as Mike brings them along with him.
There will also be special offers on the day – on everything ukulele related.
You can follow any responses to this entry through the RSS 2.0 Responses are currently closed, but you can trackback.