How to conquer your musical New Year's Resolution
December 29th, 2017 | Posted by in
Uncategorized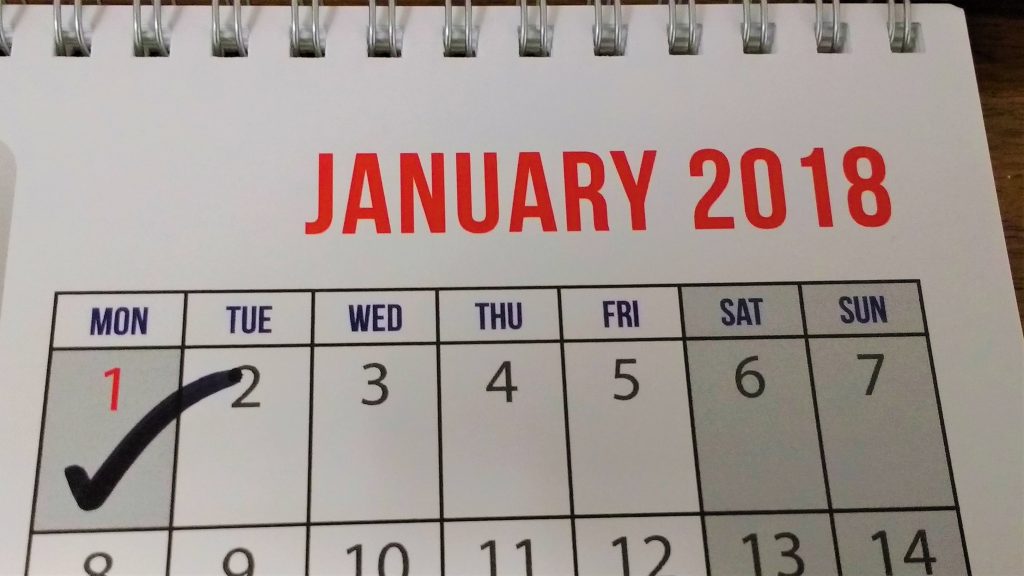 Does music feature on your list of New Year's Resolutions? Whether it's learning a new instrument, playing an old one, or expressing yourself musically it can be hard to stick at. Here's our guide to making your resolution last.
1) Have a clear goal.
Instead of a general "I want to play my clarinet more" give yourself a definitive goal that you know you can achieve with some hard work. Something like "I want to master this piece by March" or "I'm going to perform at a local concert on this date."
That way it's a lot easier to see progress, and having a deadline gives your resolution a little more urgency
2) Take small steps.
Even if your goal is quite manageable it's good to break things down into the smallest part possible. Think "this week I want to crack the first 4 bars." If you always rush in and try and play a new piece at sight, stop and break it up into small passages, so you won't hit a brick wall when it gets to the hard bit. It's amazing what can be achieved just by doing a little bit every day.
3) Reward yourself.
It's a great feeling when these little steps fall into place, and one by one these steps get easier to take. Once you've reached your daily/weekly goal, give yourself a little treat (ideally nothing that conflicts with any other resolutions!) Whatever it is, it will reinforce your new good habits.

4) Tell people.
We're social animals and although we can usually admit defeat to ourselves, we find it so much harder to admit defeat to our friends and family. Get as many people on board with your project and make them ask you how it's going as often as they can remember. Keep a little diary on social media, and those messages of encouragement will go a long way.
Are you learning a new instrument? Consider joining or hosting a charity "Grade-1-a-thon" and gather sponsorship from family and friends (and maybe they can join too.) Not only will you achieve your personal goal, you'll also be doing good for charity.
5) Do it together.
Do you want to play a duet or write a commission for someone? That's great: working together means you don't want to let someone else down. Meeting regularly to practice is a great way to form a strong new habit. Approach a teacher and buy 10 music lessons up front, you're more likely to take those lessons and you have someone to encourage you along the way.
Those are our tips for musical success for 2018. We'd love to hear what your New Year's resolution is: let us know in the comments!
You can follow any responses to this entry through the RSS 2.0 Responses are currently closed, but you can trackback.