Henle Original Music Engraving Plate - Debussy Arabesque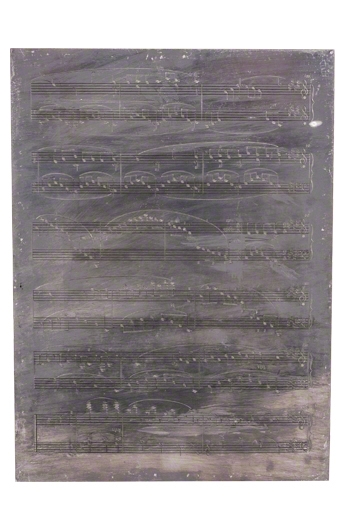 Quick Details
Original engraving plate
Made from zinc, antimony and lead
Engraved by hand
Debussy's Arabesque No. 1
Henle Original Music Engraving Plate - Debussy Arabesque
This original music engraving plate was engraved by hand and used on Henle Verlag's printing press to produce music for Debussy's Araberque No 1. The printing plate makes an interesting and unique present, own something a little different!
Made from zinc, antimony and lead and a little over A4 in size, this plate would look fantastic spotlit in a frame on your wall.
There are no Feefo reviews for this product as yet. Below are independently collected Feefo Service reviews for Ackerman Music.
Date
Score
Customer Comment
41 Hour(s) ago
Service rating : Great choice, speedy delivery, many thanks
Product : Great book !
44 Hour(s) ago
Service rating : I have marked this as good because up to my last order I have always received my order the next day. This time I waited three days. To be fair this could have been down to the Royal Mail and not Ackerman......
Product : Always in good condition
30-Aug-2014
Service rating : excellent
Product : excellent
30-Aug-2014
Service rating : Very speedy service. Always next day delivery. Excellent.
Product : Excellent product. Have used for many years as I find the reeds of consistent good quality.
29-Aug-2014
Service rating : Very good communication from Ackerman and immediate dispatch.
Product : Easy to use, sofar seems to do the job.
28-Aug-2014
Quick delivery, item as described, thanks
28-Aug-2014
Very speedy delivery again
28-Aug-2014
Service rating : Very quick, polite service.
Product : It's printed music, what do you expect?
27-Aug-2014
Service rating : Was impressed that there was no extra charge for the 1-2 day delivery.
Product : Have only tried it briefly, but it certainly will improve my home rehearsals.
27-Aug-2014
Lovely and kind service.