Henle Original Music Engraving Plate - Debussy Arabesque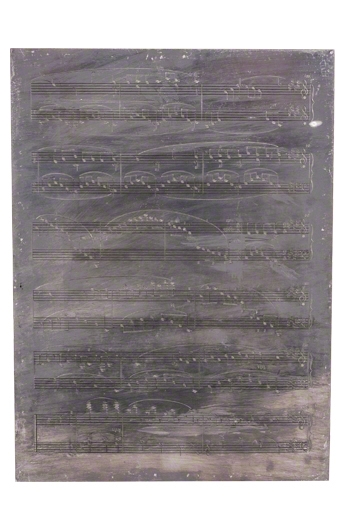 Quick Details
Original engraving plate
Made from zinc, antimony and lead
Engraved by hand
Debussy's Arabesque No. 1
Henle Original Music Engraving Plate - Debussy Arabesque
This original music engraving plate was engraved by hand and used on Henle Verlag's printing press to produce music for Debussy's Araberque No 1. The printing plate makes an interesting and unique present, own something a little different!
Made from zinc, antimony and lead and a little over A4 in size, this plate would look fantastic spotlit in a frame on your wall.
There are no Feefo reviews for this product as yet. Below are independently collected Feefo Service reviews for Ackerman Music.
Date
Score
Customer Comment
29 Minute(s) ago
The available items arrived quickly, which is important when requested for teaching purposes from one week for the next. Sending these first ensured my daughter had the necessary music in lessons, especially as I do not know of a local sheet music supplier. Thank you.
17 Hour(s) ago
Rapid delivery , very good price, well packaged, thanks
35 Hour(s) ago
Service rating : Quick n Easy. Thanks
Product : Best bone lube this side o' soho...
29-Oct-2014
Service rating : Excellent Item received by return of post
Product : A very useful beginner's book for all ages
29-Oct-2014
Service rating : Good service
Product : Brilliant
29-Oct-2014
Service rating : Really speedy and efficient service.
Product : Keeps my pre-1950 trumpet going very well.
29-Oct-2014
Super quick delivery - many thanks
29-Oct-2014
Great
28-Oct-2014
Service rating : very quick
Product : as expected
28-Oct-2014
Service rating : very quick and painless!
Product : Not knowing what it should be like, I assume it fulfulled the purpose!