New Era Hand Drum With Mallet - 8 Inch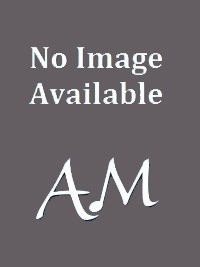 To pay and reserve this product click Place On Order and the product will be shipped once back in stock
New Era Hand Drum With Mallet - 8 Inch
New Era 8" hand drum by Premier.
Multi-coloured sides
Beaters included
Part of the re-launched New Era range of instruments made famous in the 1950's by Premier.
This specialist range of tuned and untuned percussion has been specifically designed to support the tuition of music in schools. Premier have worked closely with teachers and music education in the development of New Era. Not only does New Era support the Orff-Schulwerk methods of musical exploration but it also provides the sounds and performance opportunities for teachers and pupils across the whole curriculum.
There are no Feefo reviews for this product as yet. Below are independently collected Feefo Service reviews for Ackerman Music.
Date
Score
Customer Comment
31 Hour(s) ago
Service rating : Excellent service, the product arrived within 2 days of ordering.
Product : Excellent, will always use the plasticover reeds as they last longer.
36 Hour(s) ago
Service rating : Reliable fast service
Product : As expected
38 Hour(s) ago
Excellent, they were very helpful to get the items sorted from one day to the next one, and get them delivered on the next day. I really appreciate their help and good service
39 Hour(s) ago
Fantastic service free postage and arrived really quickly. I would highly recommend.
39 Hour(s) ago
Service rating : Service is just the best! But website needs better search engine which does not show prior searches and often misses existing stock. I often end up using the MusicRoom.com search engine and then buy through Ackerman. Shouldn't have to do that and I'm guessing you are losing business that you could be easily capturing because your service otherwise is so excellent.
Product : Good book.
40 Hour(s) ago
Service rating : Next day delivery is excellent
Product : Products are not Ackerman's products - Ackerman Music is the supplier, not the producer
27-Feb-2015
haven't used this company before and was delighted by their service. Will come back if I need any other music
27-Feb-2015
Service rating : Always excellent service
Product : I've used these for a while - there seems to be a wide spectrum of hardness and softness in this batch.
27-Feb-2015
Service rating : Excellent, very prompt service
Product : I was already familiar with this publication, having used it in our recorder group before. An excellent collection and very complete set of parts. Highly recommended.
26-Feb-2015
Service rating : Very prompt processing and delivery of order.
Product : A useful arrangement for an ensemble where little else is around.