New Era Hand Drum With Mallet - 8 Inch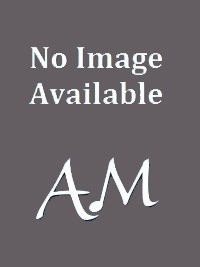 To pay and reserve this product click Place On Order and the product will be shipped once back in stock
New Era Hand Drum With Mallet - 8 Inch
New Era 8" hand drum by Premier.
Multi-coloured sides
Beaters included
Part of the re-launched New Era range of instruments made famous in the 1950's by Premier.
This specialist range of tuned and untuned percussion has been specifically designed to support the tuition of music in schools. Premier have worked closely with teachers and music education in the development of New Era. Not only does New Era support the Orff-Schulwerk methods of musical exploration but it also provides the sounds and performance opportunities for teachers and pupils across the whole curriculum.
There are no Feefo reviews for this product as yet. Below are independently collected Feefo Service reviews for Ackerman Music.
Date
Score
Customer Comment
27 Hour(s) ago
Service rating : Efficient, super quick delivery. Fabulous product. Thank you
Product : Used these pedals with iPad for a very windy outdoor gig. Everyone else had music flying everywhere. As the soloist, the show would have stopped if it weren't for my pedals and iPad. Very reliable device.
40 Hour(s) ago
Service rating : Great, quick service as usual, and free postage a bonus.
Product : But always feel ripped off when I have to pay so much more for the book and cd, they are cheap to produce but the book costs so much more.
20-Dec-2014
Arrived quickly.
20-Dec-2014
Service rating : easy to use and efficient
Product : good clear print
19-Dec-2014
Service rating : Prompt and efficient
Product : Good design and quality
19-Dec-2014
VERY PROMPT DELIVERY, HELPFUL WHEN I CALLED, EASY TO USE WEBSITE
19-Dec-2014
Service rating : Good
Product : Good
19-Dec-2014
Service rating : Excellent service. Arrived well packed the next day.
Product : A very useful small chopping board.
Good quality.
18-Dec-2014
Service rating : excellent service. good communication
fast delivery great
Product : very clear instructions excellent choice of songs a great buy
18-Dec-2014
Service rating : excellent service and super quick delivery
Product : Good quality bookmarks and fun designs. A perfect gift for my piano students.