BG A31 Mouthpiece & Neck Pull-Through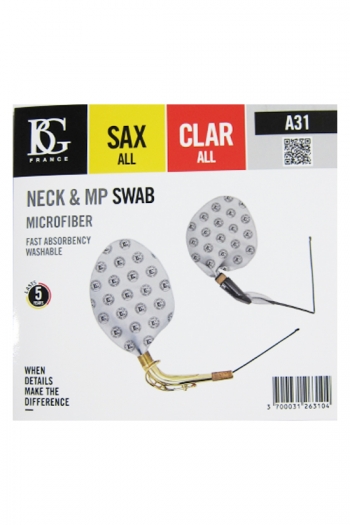 BG A31 Mouthpiece & Neck Pull-Through
Dries the inside of all mouthpieces and the crooks on alto and tenor saxophones after use.
Protected weightless guide does not scratch your instrument or mouthpiece
Fast absorbency microfibre cloth
Washable
No chemical additives
Lint free
This is the only pull-through that is safe to use on the inside of mouthpieces that we know of.
Sorry, store availability can not be displayed for this product as it has multiple options.
Items are normally in stock, but please call to check before your visit.